MARSEILLE, A STRATEGIC POSITION
Marseille will soon be the first telecommunications connection hub in southern Europe !
99% of the world's data traffic (Internet and telephony) is carried by submarine cables. Cable-laying continues to grow in response to the rising demand for telecommunications. Marseille, already ranked 9th in the world for digital hubs, is poised to move into the top 5.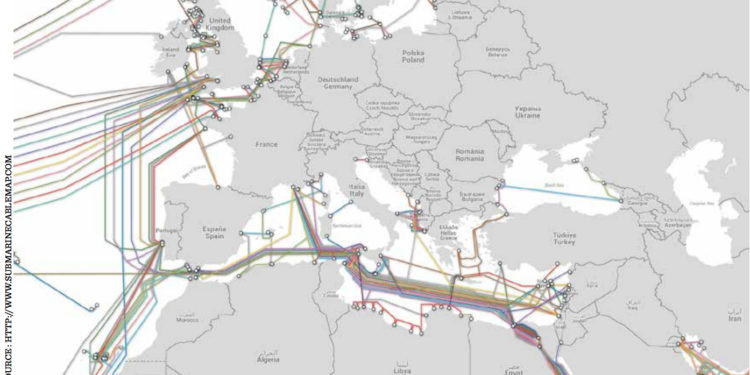 What is a digital hub ?
A digital hub is the digital equivalent of a rail or highway junction through which data has to pass before reaching its destination.
In recent years, Marseille has seen the strongest growth in interconnections in Europe. Its geographical position at the heart of the Mediterranean makes it the gateway for submarine cables linking Europe to Africa, the Middle East and Asia. By the end of 2020, 14 of the 473 submarine cables in the world will have been laid there, encouraging the establishment of data centres (specialist platforms for storing and processing data, etc.).
The Port of Marseille Fos : Digital Hub
The Port of Marseille Fos is ramping up its digital transition, a factor in its competitiveness and an opportunity for growth. It has therefore begun the construction of the new submarine cable landing infrastructure (connection between the submarine and onshore sections), which will provide a ready-to-use, reliable and convenient interface for cables routed to Marseille from all over the world.
The first phase (end 2020) will accommodate up to six cables, which will be the connection points for around ten submarine cable connections to the rest of the world.
Offer a new secure service to digital operators for the passage and connection of their submarine cables between sea and land to the data centre of their choice.