Passenger
MARSEILLE FOS, A PORT OF EXCHANGES
A major transit port for cruises and ferries with more than 3 million passengers in total, the Port of Marseille Fos has both a high level of involvement in the development of tourism in Région Sud Provence-Alpes-Côte d'Azur and is environmentally aware providing shore-to-ship power supply for berthed vessels and LNG refuelling.
France's main passenger port.
Regular lines to Corsica, Sardinia and North Africa (Tunisia, Algeria, Marocco).
Leading cruise port in France and 4th in the Mediterranean.
The cruise business, a formidable economic driver for the region's tourism.
Marseille Fos is the leading port in France and the only one in the Mediterranean to offer a shore-to-ship power supply to berthed vessels.
Marseille Fos, a state-of-the-art port for ships powered by liquefied natural gas.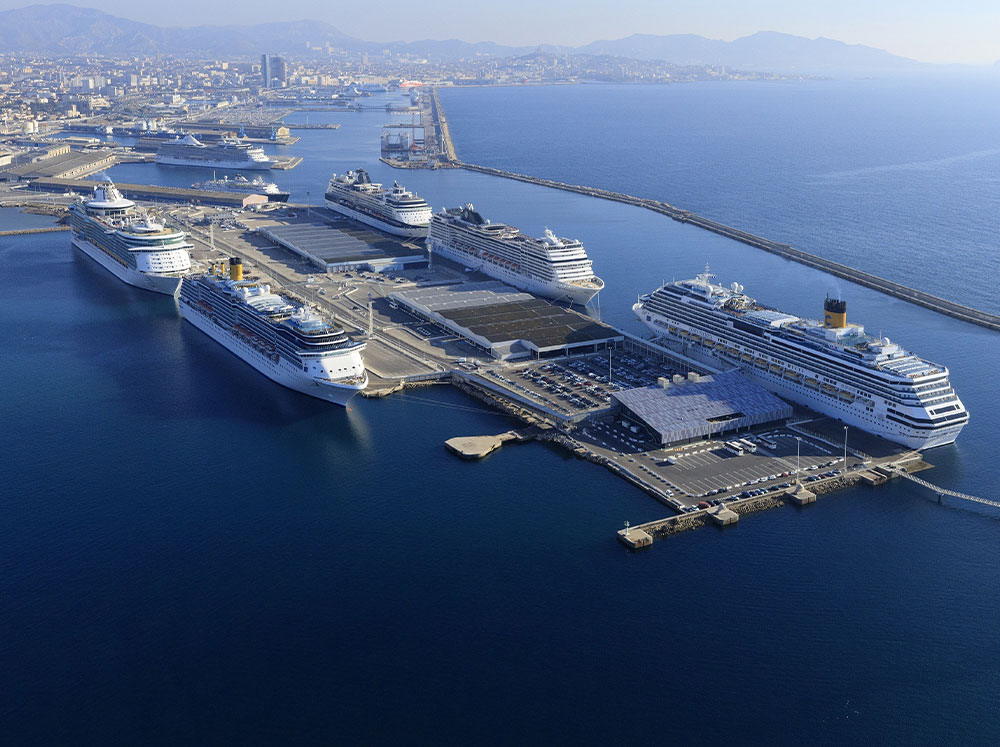 Contact

Géraldine Manzon
Business development manager
MAJOR ADVANTAGES
Terminals combining passengers and RoRo including trailers.

Facilities with ISO 9001:2008 quality certification.

Terminals close to public transport, major roads, the rail network and Marseille Provence international airport.

National and international shipping companies: La Méridionale, Corsica Linéa, MSC Cruises, COSTA Croisières.
GOOD FACILITIES
Modern comfortable passenger terminals.

Qualified labour force.

RoRo ramps for ferries.

Terminals suitable for cruise ships and ferries.
"Joliette" & "Arenc" national terminals - Marseille harbours

"Joliette" international terminal - Marseille harbours



"Cap Janet" terminals - Marseille harbours
J4 cruise terminal - Marseille harbours
Marseille Provence Cruise Terminal - Marseille harbours
Operator:

Port of Marseille Fos

Port of Marseille Fos

La Méridionale

Port of Marseille Fos
M.P.C.T

Quay:

4 quays

4 quays

5 quays
3 quays
6 quays

Draught:

7.60-7.90 m

6.90 - 7.90 m

9-10.50 m

6.90 m
13 - 14.50 m
Max ship length:
200 m
200 m
210 m
200 m
no limit
Activity:
Passengers, RoRo
Passengers, RoRo
Passengers, RoRo
Cruise
Cruise

Maritime companies:

CORSICA LINEA, LA MERIDIONALE
CORSICA LINEA, ALGERIE FERRIES-ENTMV
CTN-Tunisia Ferries
Available to ship owners
23 cruise lines i.e. world's largest operators

Destinations:

Corsica, Sardinia

North Africa, Mediterranean

Corsica, North Africa, Mediterranean




Mediterranean




Mediterranean

Access:

Direct access for boarding through gate 1 and gate 2 for pedestrians

Direct access for boarding through gate 1

Direct access for boarding through gate 4

Passengers in transit, access gate J4
Direct access for boarding through gate 4

Specificities:

*Shore-to-ship power supply

*Passengers and freight

Passengers and freight

Passengers and freight

Small and medium luxury cruise units in transit
Parking, port shuttle transfers, buses, taxis, Provencal market, luggage storage