Port visit
The Port of Marseille Fos welcomes you every day from Monday to Friday, when you will discover its facilities, activities, projects and trades.
Visits are aimed at students (minimum high school level), professionals, institutions and socio-cultural associations. You will be able to visit both the eastern harbours in Marseille and the western harbours in Fos.
Visits are free for groups of at least 10 people. A Port guide will provide a commentary during the whole trip.
The Port of Marseille Fos does not cover the cost of hiring the means of transport used for the visit (bus or boat). The group leader must contact bus and boat companies for a quote.
Email for a request for a visit
You will receive an email confirming the feasibility of your request and we will indicate the procedure to follow in order to complete and comply with the formalities.
You will skirt the container terminals, take the route dedicated to cruise passengers and admire the giants of the seas calling in at the port; you will discover the major sectors of activity, including ship repair with its gigantic facilities.
---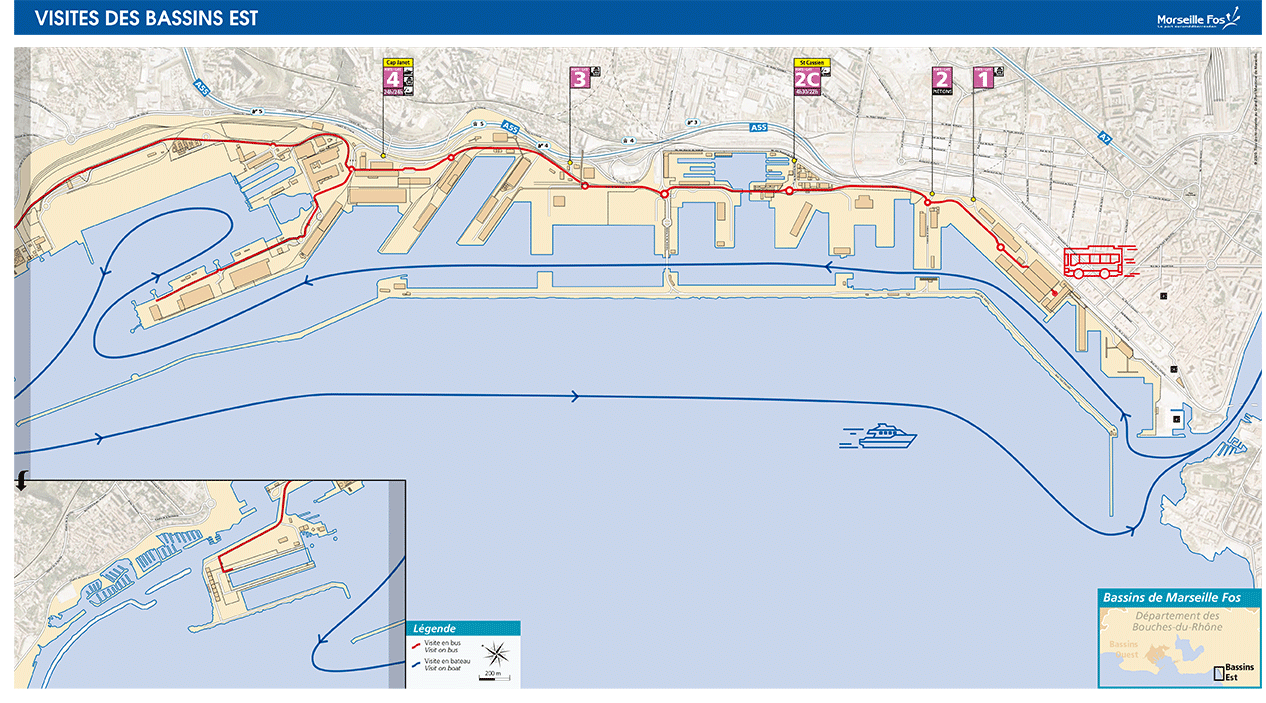 You will discover a gigantic industrial port area covering 10,000 ha, with more than 3,000 ha of natural areas, and multimodal logistics platforms close to the container terminals; you will see the oil and LNG terminals, and skirt the container terminal with the biggest gantry cranes in the world. We will also show you the industrial innovation and energy transition projects.
---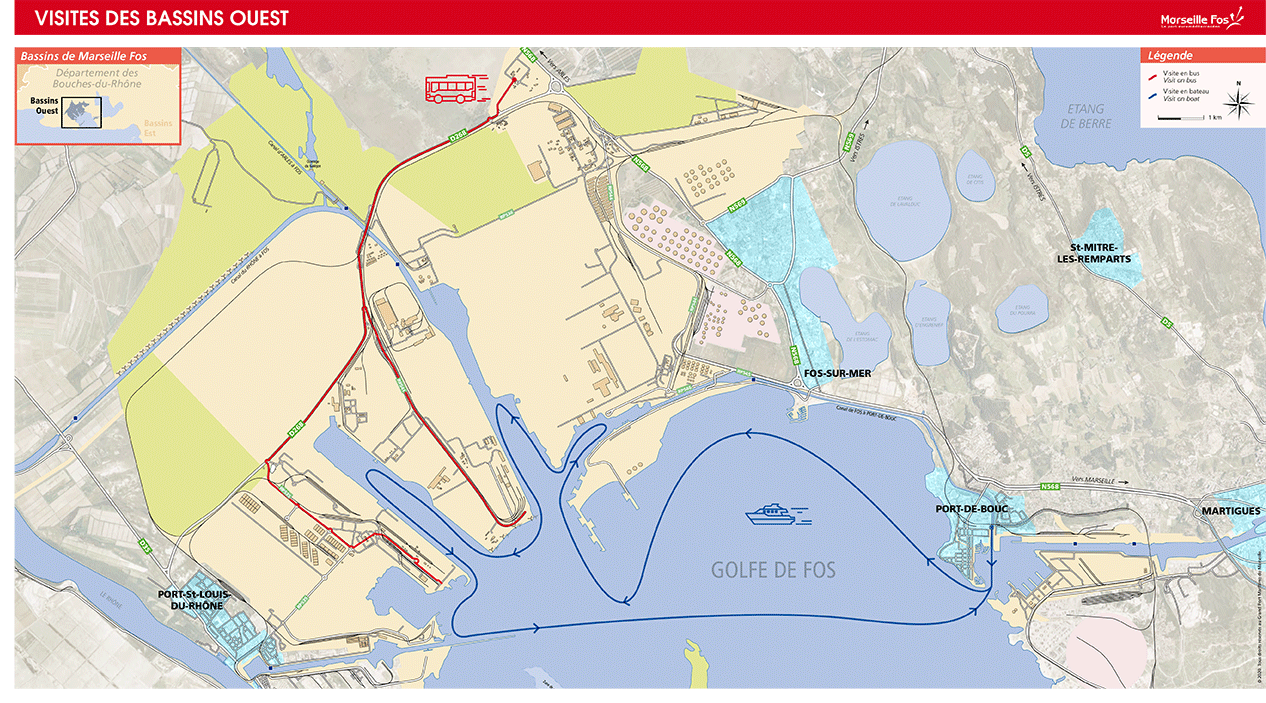 Download visit tour circuit - PDF
Contacts
Public relations
Tel : 04 91 39 42 24 - 04 91 39 47 24
reservation.visites@marseille-port.fr
Grand Port Maritime de Marseille,
Réservation Visites
23, place de la Joliette
CS 81965 13226 Marseille Cedex 02